by Donna Kopsick
Your home's interior style can reveal your interests and personality. Choosing the style you love doesn't have to be rigid. Comfort and function should be considered part of the design process.
Attention to scale when selecting furniture is a must. Antiques and furniture from other cultures can vary greatly from today's standards. Antique beds, sofas, and chairs are often smaller and narrower. Dining tables are sometimes lower in height. Design style can often be evoked with a few select pieces of furniture. For example, a French armoire and a Louis XV chair with your traditional sofa and recliner, and perhaps a Monet print above the mantel with toile de jouy fabric on pillows, will create a French touch.
What are the distinct characteristics of furnishings and accessories that attract a homeowner to the style they choose for their home's interiors? Some of the styles of today's interiors can be categorized by:
Today's Country
Ranch, farmhouse, and bungalow all lend themselves to today's Country look. Uncluttered rooms use natural fiber fabrics, often in neutral or pale colors. Floral fabric designs are limited, usually to accents such as pillows, bare windows, or simple window treatments. Slipcovers in neutral colors, painted furniture, wood floors, select collections, repurposed flea market finds, welcoming porches, and lovely garden views are all part of this look.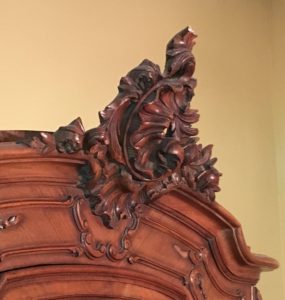 Old World Tuscany
Strong, bold and rich come to mind when describing the Tuscany look. Earth tones, such as terra cotta, ochre, and umber, with accent colors of ruby, olive green, gold and ivory are often incorporated on exterior and interior walls, accessories, and fabrics. Classical motifs are commonly seen on furniture; accessories such as scrolls, beading, festooning, acanthus columns, pediments, and strong molding are all a part of this style. Lamp bases are often shaped like urns in bronze and verdigris finishes or stone composition. Hand-painted florals, ornate metal pulls, and contrasting wood veneers can be seen on warm wood-toned furniture, especially major pieces such as armoires and beds. Rich and colorful rugs and curtains hung Renaissance-style portraits, wrought iron, chandeliers, and ornate altar candlesticks complete this style.
Modern
Modern interior designs vary. The look has been influenced by Asian, Cosmopolitan, Country, Industrial and Retro. The distinctive characteristics of all Modern interiors are sleek, light-filled, and spacious. They invoke order, restfulness and simplistic beauty.
For instance, look at Contemporary Loft Modern. Loft design concepts are not just for downtown lofts as urban spaces. Any home featuring open, airy spaces with few walls could lend itself to this style. Multi-functional furniture pieces with strong lines that are attractive from all angles are ideal for creating clean, multi-tasking spaces. Bookcases, screens, and half-walls keep this look airy and open.
Organization is key to this look's polished, non-cluttered style. Color should be consistent throughout with some accent color. White walls and light floors help keep this look clean and sleek.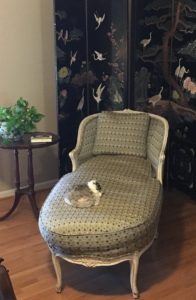 Eclectic
My most favorite style! Diversity of styles and periods are placed together to create a casual warmth. Furniture placement is relaxed, encouraging social interactions. Focal furniture pieces are chosen to contrast with one another, such as antique vs. modern, French impressionist art vs. botanical prints, Louis XV-style chairs vs. traditional, Eastlake beds vs. Shaker end tables, Chippendale camel-back sofa with outdoor wicker chairs, to name a few. With all this diversity, color should be repeated to create unity.
French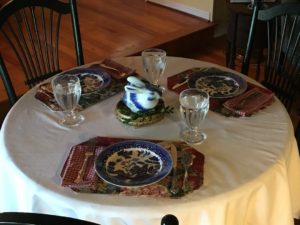 What makes French interior design so charming? The time-worn interiors that reflect the personality of the French; their well-known love of conversation , joy for good food, and flair for style come together to create charming and welcoming homes. The classic Parisian apartment varies significantly from the farm in Normandy or a chateau in Bordeaux. The Parisian apartment reflects both past and present effortlessly. Louis XV and XVI furniture, empire wall sconces, modern art, priceless Chinese porcelain, marble tabletops, antique ceramics, busts, bronze statues and clocks, marble mantels, parquet flooring, beautiful plaster and wood wall trims, to name a few furnishing and accessories with which the French surround themselves.
Often seen in magazines today is the American interpretation of country French. This look is characterized by rustic ceiling beams, limestone mantels, stone flooring and time-worn salvaged doors, shutters, columns and architectural fragments. Chalky, pastel shades of cream, blue, gray, pink, and green are painted on walls and wood furniture. Oversized furniture, linen slipcovers, rustic dining tables, muted antique rugs, modern art, altar candlesticks, Louis XV cabriolet chairs, armoires, walnut buffets, fruitwood furniture. A mix of modern and antique furniture and accessories makes this look rough and refined. Paisley fabric designs and toile de jouy pastoral scenes are often seen on drapes and bed linens.
There are other styles as well, like Swedish, English, Western, colonial, and more. You may enjoy researching these different looks and seeking further inspiration. With so many to choose from, take some time to browse and consider your own personal taste.