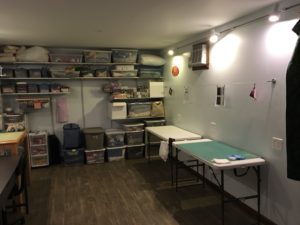 Remember the studio project of 2017? Well, it has been thoroughly enjoyed since it was completed. Each month a group of us get together in the studio one Saturday and work on creative projects — quilts and more. It is a good time to be together and to make progress on the various projects. We enjoy both the conversations and the time to create beautiful things.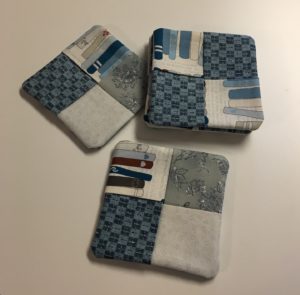 This month I worked on some Christmas gifts using a pattern I had seen several years ago. After finding the instructions online, I gave it a shot and loved it! These are coasters using scrap fabrics I had on hand. The directions were simple and clear, so I didn't get frustrated. They turned out quite nicely. The instructions I used can be found here.
2019 holds more quilting projects, including several baby quilts (love doing these!) for friends who are expecting, and more time crafting together. I look forward to diving back in after the holidays.
What have you been enjoying creatively lately?