Sometimes we need to move our living space. For a household, that can be a bit of an effort. For our household, this move is happening this fall. So how will I handle that? Well, we will have several posts with different highlights of the process. Today, let's talk about preparing to move.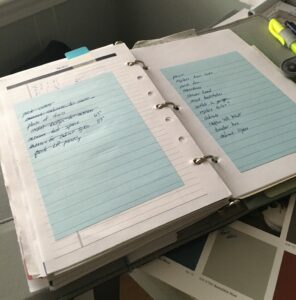 List your steps. What has to happen in each stage (i.e., before closing, before moving, after moving)? Think through the old house, the new house and the transfer. Start a separate to-do list and maintain it until you are done, or make a list and map the items out on your planner and daily to-do list.
If you are buying a house, what documents are needed before closing? Your lender will generally have a list for you.
What repairs need to be done (in either the new or old location)? Any work (like painting) or renovations planned?
Do you need any reservations — a moving truck or crew?
Do you need to set up any utility accounts?
Will you have a moving sale before you go? What will you need for that?
Do you need to measure any rooms or walls to ensure something fits?
Will you need to gather or purchase boxes for packing?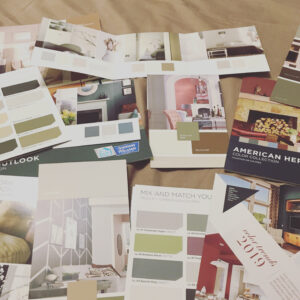 Choose paint and decor, if needed. Often a move is the opportunity for a refresh of walls or curtains. It can help to choose a paint scheme. Most paint departments or stores have various cards with collections of colors. Once you have chosen a palette, both decor and paint can be picked from that smaller pool of options.
One way to narrow your choice down is to know whether you (and thus your stuff) tend to the cool or warm side. If you use lots of warm red and yellow prints and finishes, an icy blue will not be the best background. I usually put all the cards in the room I'm planning and near the stuff that will be in the room. Often that will help one set jump out and feel good to me.
If you are not good with color, you can get better with a little help. A professional is a great resource, of course, but you may know someone who has that skill set already and is happy to share insight. Take advantage of that. Your eyes will thank you.