by Donna Kopsick
With all the different interior designs that you can choose for inspiration, how can we take and apply these to our own personal space?
Think what kind of mood you want your home to express. Happy, bold, restful, or adventurous?
What colors make you feel good? A bold red study, a restful blue bedroom, a sunny yellow kitchen?
What furniture style interests you? The straight lines of modern or Shaker, or the curves of the French Louis XV?
Do you like diversity or uniformity? Then perhaps eclectic vs. Old World Tuscany would inspire you.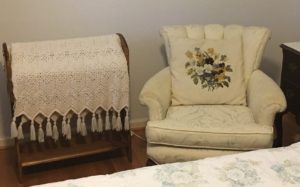 Are there family heirlooms that you love? Why not use your grandmother's old quilt or aunt's lace handkerchief framed as art, the grandfather clock, and portraits of ancestors? These all make your family history a part of your daily life.
Your love of history; or your interest in stamps, hunting, gardening, or bird-watching; or your favorite pet bring personality and warmth to your home.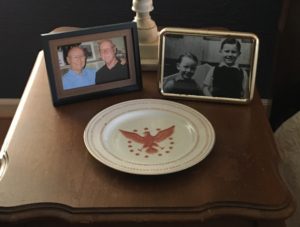 Incorporate your children's drawings, postcards from family vacations, and your son's wedding photos onto end tables, bookcases, refrigerator, and vanity.
With these touches, when a guest walks into your home, you will be inviting them to get to know you better from the environment as well as in your conversation.
You will also be comfortable in your space because it reflects who you are. Keep in mind, these reflections will naturally evolve as your life changes.