Would you like your planner to serve as a reminder of each year of blessing? Ruth Chou Simons has created a hardcover planner that allows you to keep track of months and day in an environment of beautiful encouragement.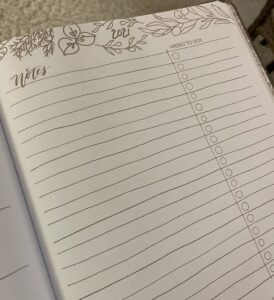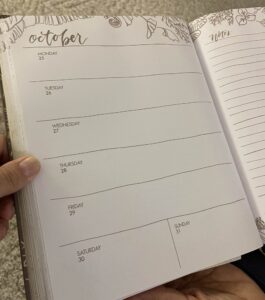 The planner is 8″x10″ and includes the usual month and week spreads. The week has days on one page, and space for notes and a task list are on the other. You can easily keep track of time commitments and what you need to do during the week generally. The Notes space could be used for anything you need, including meal planning or grocery lists or project planning or books read.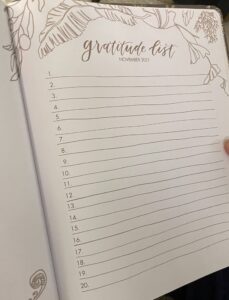 A highlight of the planner is the monthly Gratitude List. What a great way to promote thankfulness in our hearts!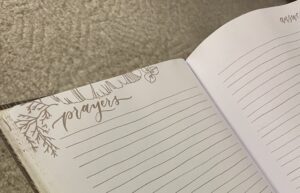 Speaking of gratitude…there are several spreads in the back of the planner specifically for prayer requests and documenting answers to prayer.
Pros:
Hardcover is sturdy, and it's small enough to carry with you (or fit in a large purse)
Reminders for thankfulness and encouragement to pray
Week spread has times and tasks in one glance
Lots of space to write
Cons:
At the end of the year, you now have a hardcover book that you may struggle to store or throw
Large Notes section may not be enough structure for some